Please ask the interview organizer for the Invitation Link;
Step 1: Open the Invitation Link on your WeChat (Language setting menu is on the top left part), and click "Join via WeChat Mini Program";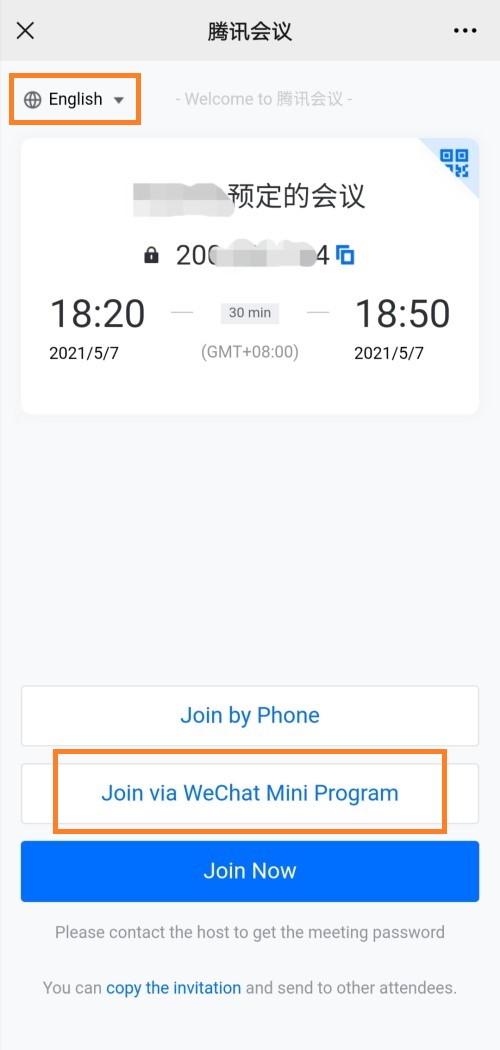 Step 2: Tap and hold the Mini Program Code to identify and open the Mini Program;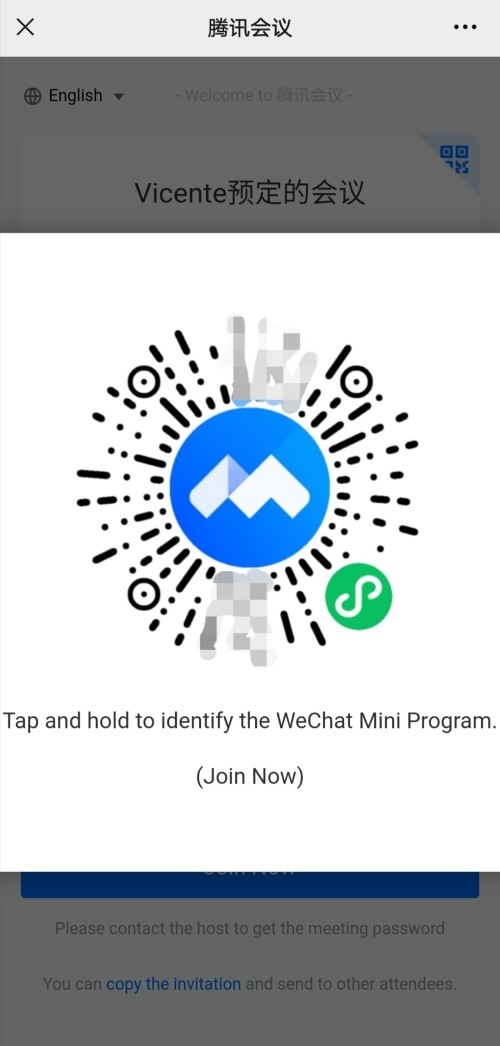 If you are using it for the first time, it will require you to agree to the use of your WeChat information, and verify your phone number. Please both click "Allow" or "Agree".
Step 3: You will be entering into the meeting/interview directly if it already begins. It shows like the page below if the meeting/interview is about to start.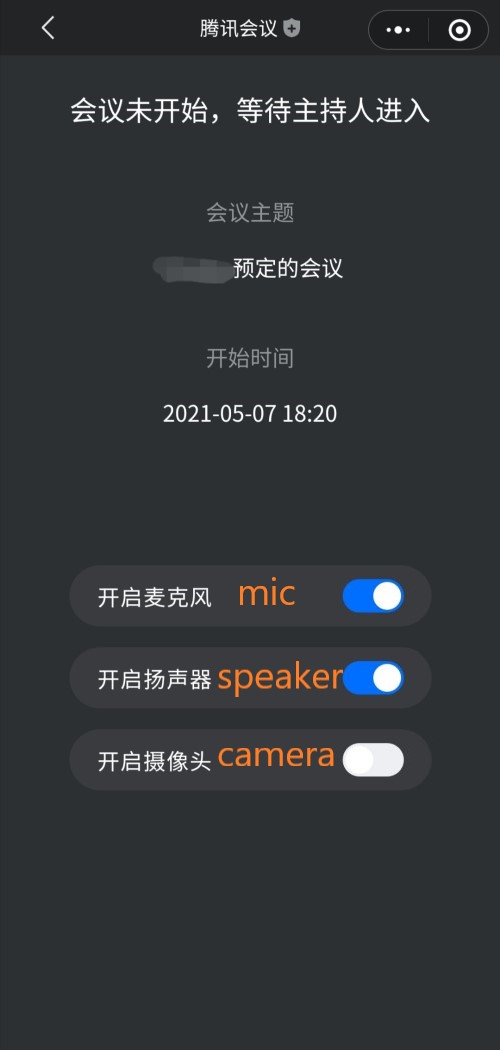 Contact Us
Hello 👋
Chat now by scanning the QR code with wechat.