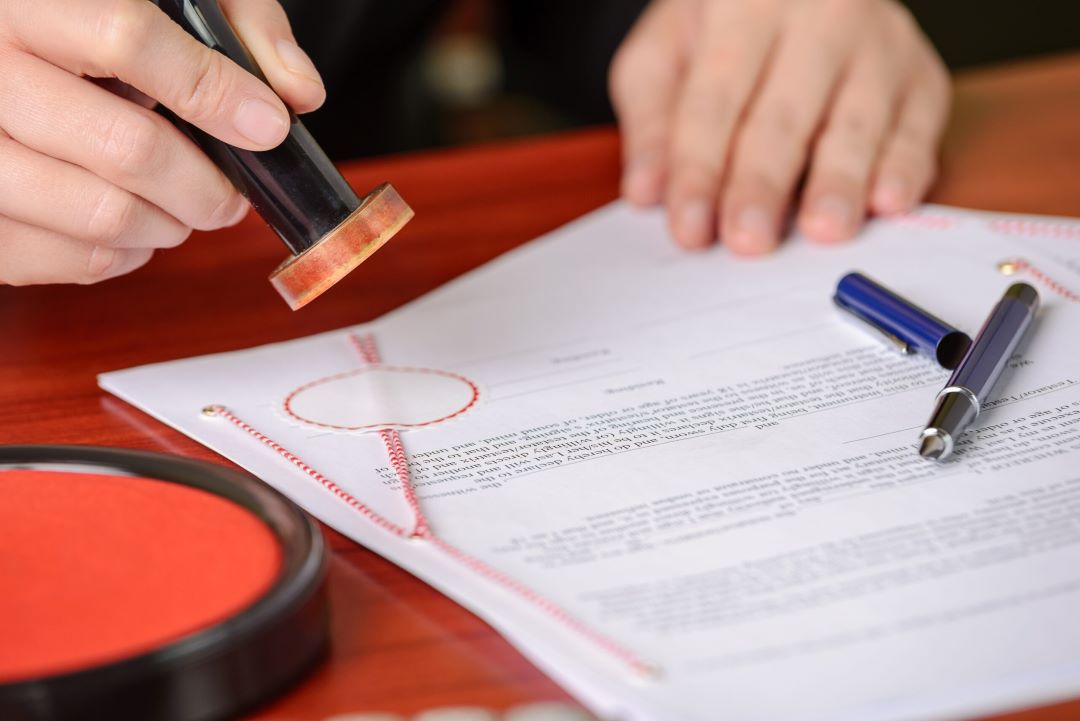 Documents originated in US must be legalized by the Chinese Embassy or Chinese consulate in order to be used in China. This process is called document authentication. China is not a member of Hague Convention, therefore Apostille is usually not acceptable. The documents must first be authenticated by the State Authentication Office (exception to this rule: Apostilled document from CA, CO, WA, MN and OR is acceptable), then further authenticated by the Chinese Embassy or Chinese Consulate accordingly.
State authentication is sometimes referred to as a "stamp" or a "gold seal," it is actually a sealed certificate that confirms the authority of a public official, such as a notary public, town clerk, state official or Judge, to act in a particular capacity in connection with a document that he or she has signed. The authentication certificate will verify that the named individual and their position are a matter of record in the Secretary of the State's Office. The certificate will only be prepared if the official has in fact executed the document properly and can only be attached to a signed original or a sealed certified copy from a public record keeper, such as a Town Clerk.
Here is the outline of three major steps for document authentication for China
(1) Notary: For non-government documents such as affidavit, diploma, passport copy, power of attorney, bank letter, etc., a notary public must notarize the document first; For government documents such as birth certificates, good standing certificates, etc., you will need to obtain a certified copy from the state; notary is not required.
(2) State Authentication: The State Authentication Office must certify the notary seal or the certified copy by adding a statement page with big state seal. Some states require county clerk to certify the notary seal first. Federal document and document issued in DC jurisdiction* will require further authentication from the US Department of State.
(3) Consulate Authentication: The Chinese Embassy or Consulate will verify signature and seal from the Secretary of State Office. Once verified, the Chinese Embassy or Consulate official will add the authentication seal and signature to the document and it will be authorized for use in China.
Type of documents can be authenticated include, but are not limited to:
Diploma, TEFL, TESOL and transcript
FBI criminal history record
Other No criminal record report
Vital records such as marriage certificate, birth certificates
Power of attorney for real estate transaction
Affidavit of Single Status
Adoption application papers
Copies of documents, passport, invoice, etc
Commercial documents
Contact Us
Hello 👋
Chat now by scanning the QR code with wechat.