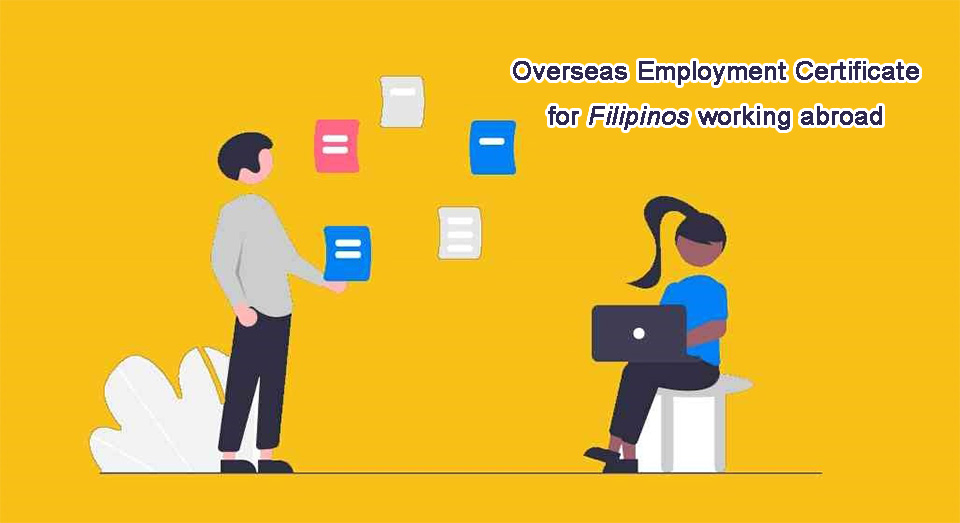 The Overseas Employment Certificate (OEC) is a document that Filipino citizens must hold to leave the Philippines to work abroad. Generally, the application to the Philippine government is made by the employing agent or employer.
OEC is not a substitute for a Type B work permit notice. Both documents are mandatory.
The OEC application steps:
1. Notarization of employment contracts between the two parties and the employer
2. Certified by the Ministry of Foreign Affairs
3. Certified by the Embassy of the Philippines
Document List:
1. Employment contract
2. Applicant's passport
3. Employer's business license
Click to send the request now!
Contact Us
Hello 👋
Chat now by scanning the QR code with wechat.