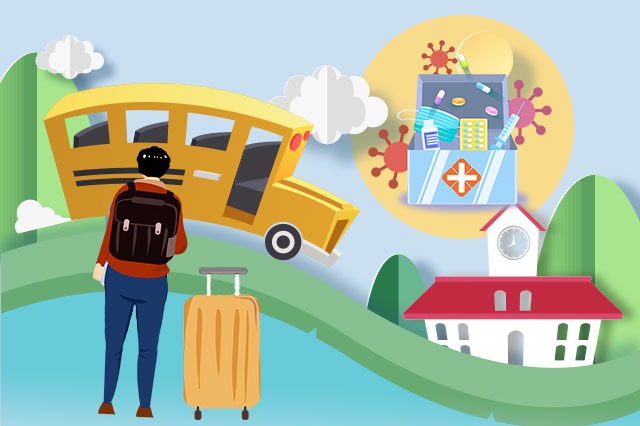 China has slashed the quarantine time for people entering the country to seven days in centralized quarantine plus three more of home monitoring, down from 21 days of quarantine and home monitoring combined, according to a new guideline released by the State Council on Tuesday.
Under the new protocol, nucleic acid tests for international arrivals have also changed, with mandatory testing for five of the seven days spent in centralized quarantine and one test for the three days of home monitoring. The swab collection process has also changed from the nasopharynx to the oropharynx.
The control measures for the close contacts of COVID-19 patients have also been adjusted to a seven-day home quarantine for medical observation instead of seven days of medical observation in isolation at designated sites.
Also, high-risk zones will be reduced to medium-risk zones if no new cases emerge within seven consecutive days. Afterward, if there are no new cases for three straight days, it will be reduced to a low-risk area.
The frequency of nucleic acid tests for individuals with direct contact with inbound travelers, goods and environments has increased to once a day. And antigen tests can be used as a supplement for suspected patients and individuals in medium or high-risk areas.
China has made progress in epidemic prevention and control, with an average of 25 cases reported per day in the past week, according to Lei Zhenglong, deputy head of the Disease Prevention and Control Bureau of China's National Health Commission.
Source: National Health Commission, CGTN
Contact Us
Hello 👋
Chat now by scanning the QR code with wechat.