Job Description
Level: High School
Location: Guangzhou, Guangdong
Subject(s): Drama, Literature
When to Start: Beginning of each semester
Contract Length: One year and can be extented;
Weekly Classes: usually 16-20 classes
Class Length: 40 mins per class
Class Size: 20-30 students per class
Office Hour: Flexiable office hours
Additional Details: Schedule is from Mon. to Fri. and weekends off; Students are 16-19 years old; Teaching materials are provided and feel free to have your own ideas.
Salary & Benefits
Salary Range (CNY/Month): 20000-29000 CNY per month
Insurance: The employer pays
Holidays and Vacations: All Chinese statutory holidays provided and paid; 2-month summer vacations and 1-month winter vacations;
Accommodation: The school provides free accommodation.
Travelling and Flight Allowance: Paid flight allowance.
Other Benefits: Airport support, Up to 750 RMB hotel reimbursements, Job orientation and on-going training, Delicious Chinese food.
Requirements
- Native English speakers from US CA GB AU NZ IE ZA
- Teachers from native English speaking countries recognized by China
- A bachelors degree or above
- A TEFL/TESOL/CELTA certificate preferred
- No criminal record
- Applicants both inside and outside of China are accepted
Photos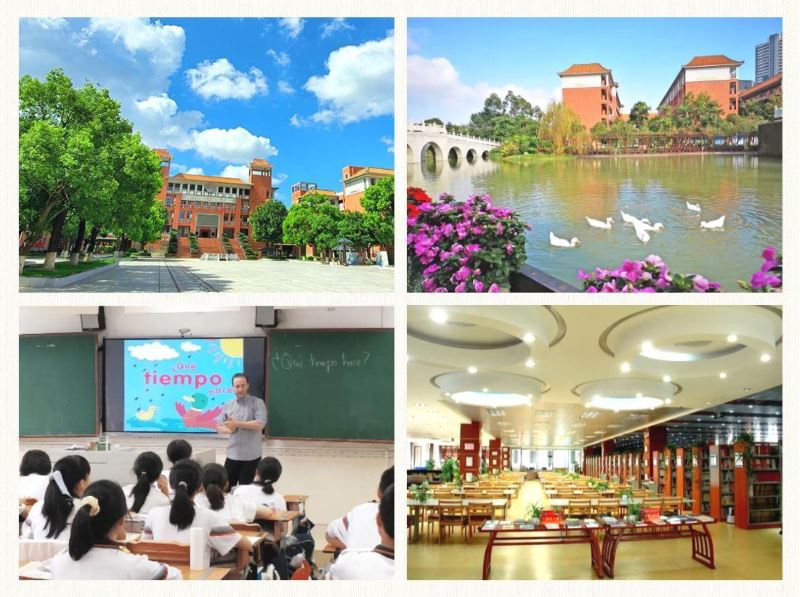 Contact Us